Ludo Game Web & App Development Company
Hire best ludo game developers
Entrant Technologies is a leading Online Ludo Game Development Company that provides best Ludo Game Developer Services. With our experienced experts, we can develop user-friendly, graphically-rich, and highly optimized Ludo Games that are updated with advanced features for a smooth playing experience. Experience the best gaming time worldwide with our feature-filled Ludo Game.
Ludo Game App Development Services
Developed and deployed 50+ Ludo Games
Entrant Technologies offers you with the best Ludo Game App Development Services that are optimized according to your needs. Our efficient and experienced developers ensure that they are backing the game with the graphically rich features. By providing the users with the updated and advanced features of the game, we try to bring you the most remarkable gaming experience from your childhood. Choose one of the most high-rated Game Development Company for your requirements.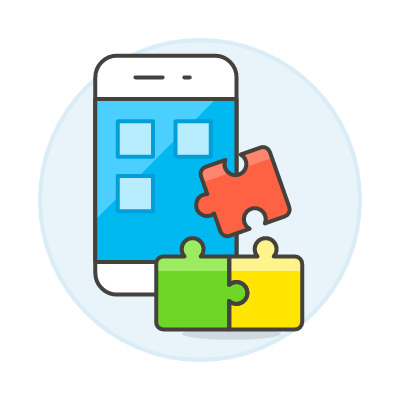 What is an Online Ludo Game?
Online Ludo Game is based on the traditional Ludo Game which we loved to play in our childhood and was also formerly known as Pachisi. The game could be played between 2-4 players and each player got 4 tokens to play with. Each token is needed to be taken out from base and is brought one by one to the home which is at the center of the board. Each token is assigned with the house of its respective color and it needs to enter from the direction of its color only. Whichever player manages to first land their all token to the home wins the game. Meanwhile in the journey, if someone else's token steps on yours, you need to go back to your base and start again.
After a tremendous transformation in the ways of playing, our very new Online Ludo Game is filled with new features and exciting tasks that are designed to make the game exciting. Ready to develop your own Ludo Game? Connect with us today.
Gaming Modes in Our Ludo
Multiplayer
Our application has classic two player and four player mode available. Soon 6 players and 8 players mode will be available.
Private Tables
Local mode allows you to create private tables for playing Ludo with your friends and family by code sharing.
Quick Mode Challenges
Our game has quick variation modes available which enhances user engagement.
Practice Computer Mode
To play Ludo you do not need a friend you can simply play it using computer intelligence mode.
FREE CONSULTATION
Get free quote from top Ludo Game Development Company
Features of Our Online Ludo Game
Defeat the other player with the highest throw of the dice and enjoy playing Ludo with great excitement.
Easy to Play Game
This addictive game not just increase the fun percentage, but also helps you develop mental calculation ability.
Best Gaming Experience
Ludo is a fun and engaging game which helps is lightening up the mood and increases the enthusiasm between players.
For Android & iOS Platform
Ludo is one of the most popular Indian game. It's available on both the platforms, Android and iOS.
Play This Game Sitting Anywhere
This addicting game can be played anytime, anywhere just by using the app on your smartphone
Simple User Interface
Ludo game simple user interface brings greater ease of use and enables users to learn the system quickly and use it efficiently.
Beat Opponents In This Game
Defeat the other player with the highest throw of the dice and enjoy playing Ludo with great excitement.
Why Choose us
Best Game Studio
Get a variety of Android and iOS games with our team of experts and experience the stunning graphics with a highly polished interface.
24x7 Technical Support
Get your problems instant solution with our 24x7 technical support.
Expert Game Programmers
We have a team of expert game programmers holding years of rich experience. Their hard work brings video games to life.
Smart Solutions
We strive to provide with smart service solution at the time of cutting edge technology. Our cost-effective solutions help in saving time and efforts.
Seamless Communication
We promote seamless communication to give users with greater experience and aim to provide with more personalized services.
Flexible and Customized Solutions
We collaborate with our clients, from time to time to help them achieve their desired result. Our flexible solutions are designed to suit all your specific needs with utmost flexibility.
Our team of qualified ludo game developers having years of experience to provide feature rich game that make sure to recall your childhood. We use the advanced technology to create a game which also support Desktop, Android, iOS and various other platforms. Which allows multiple players to enjoy the game without intervention. Ludo has developed immense popularity with ages, though there have been slight modifications among the game, is now available on appstore for playing the game in the trendy and modern way. Play the thrilling game with your friends and family with the aim to beat the opponent and achieve the best gaming experience.