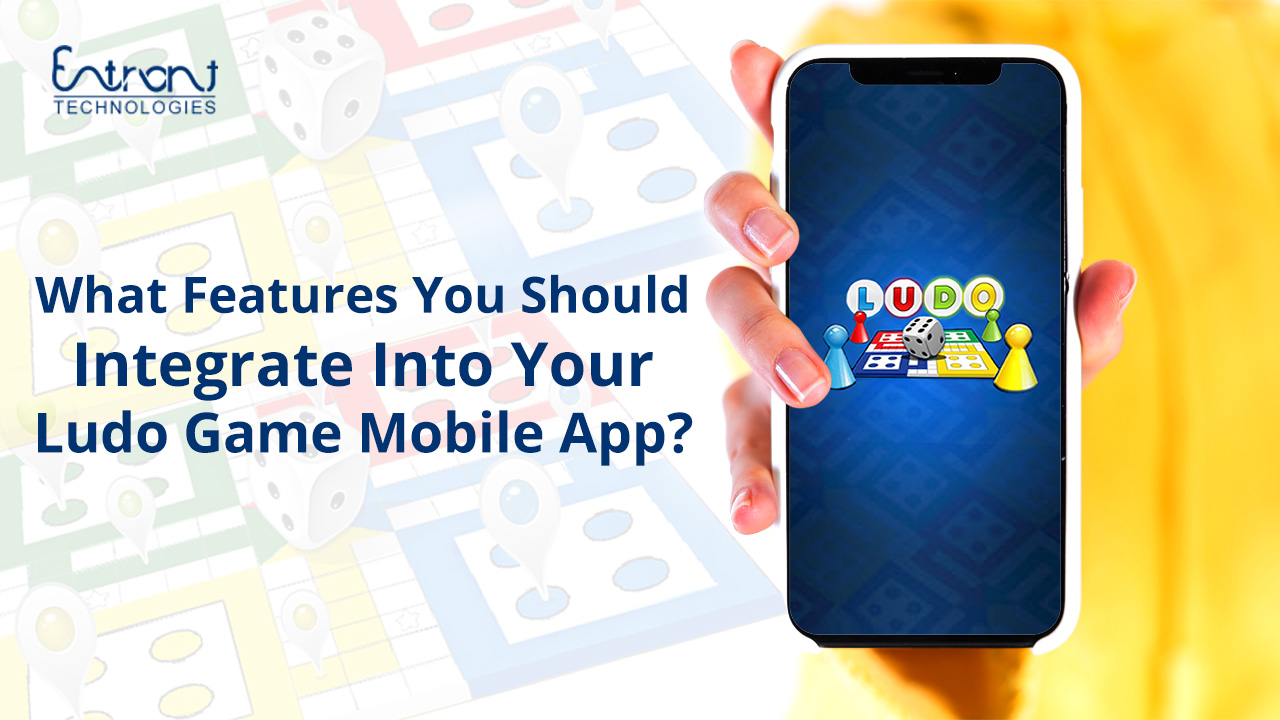 It is believed that people in India have been playing this game for hundreds of years. From the decades' people used to play this game on paper board and some plastic sheets but today as we know almost every one of has smartphones with them all the time, Many app development companies also want to launch their product as
ludo game app development company
so that they can make more profits using the audience base of this game. The massive popularity and fanbase of this game make it is one of the most popular mobile game on play store and other mobile application stores.
One of the best things about the ludo king is that it is a cross-platform mobile gaming application it means it can be played on almost all kinds of operating systems whether it is iOS or Android or other OS.

With the fast and very rapid advancement in mobile app development and its associate technology, mobile gaming is changing every year. These app development companies also spend millions on making their mobile app feature-rich and advance in all aspects. Due to the coronavirus pandemic around the world, billions of people are practicing social distancing by staying in their homes and following strict lockdowns, In this crazy situation, people are loving to play this game as it is an entertaining and it allows people to come together and play with their friends and families.

Some Basic Rules To Play Ludo Mobile Game:-
Ludo is basically a multiplayer game and it is played between 2 to 4 players. Each and every player has 4 tokens. The person who gets all of his four tokens to reach the home first is considered the winner.
It is very important to get a six in the dice roll to make your token move further. To able to move a token out of the base, a player needs to score a six with a dice roll. Only after that he/she will be able to move the token any further.
A person gets an extra dice rolling chance another his/her token crosses the finish line or makes it to the base.
The capturing player gets another chance to roll If his/her token catches some other player's token.
There are a total of 8 safe spots on the ludo board where the competitor's token can't catch your token. It is considered safe for staying for your token.
If all the tokens of a plyers make to the home first, he wins the game and won the first place king crown and get some additional rewards or prizes.
Today we gonna discuss what features and specifications as a ludo game development company you should provide with your ludo mobile gaming app so that your mobile application can stand out in the sea of millions of mobile gaming applications and make good impressions among the masses.

Some Features For A World-Class Ludo Mobile Game App:-
Multiplayer usefulness (2 players, 4 players)
Private board (1-1)
Wallet/withdrawal demand
Profile Edit or update profile
Admin
Master (Master Panel)
Agent (Agent Panel)
Commissions to all according to the level and in the rate set by the admin
Get the best gaming experience, simple to play the game, sit and play anyplace, straightforward UI and beat segments in the game.

Friendly User Interface:-
A well-designed UI gets you with the fast and proficient stage. Any mobile game app developer or designer needs to concentrate on conveying such an interface that provides a great interface experience to the user. The better the navigation design will the better the user experience will be. The best Ludo game application development administration in India, which is structured with cutting edge 3D pictures, high goals draws in clients for quite a while and connects better client experience.

Cross-Functionality:-
Cross functionality is very necessary and important in these days. Ludo game backings cross-usefulness which here and there may expend time and cash. To welcomes your friends and family and making them into a loyal regular user of your mobile gaming app is a major errand however not feasible on the off chance that you know the stunt. To get more players and users and boost your image perceivability, offer an exciting deal or something cool feature to your players.


If you permit them to share or recommend the game to their loved ones and give some extra bonuses with some pries. After accepting extra focuses or complimentary gifts, clients will naturally prescribe the connections and bring new players. This component will assist in expanding the number of downloads.

Single or Multi-Player:-
Online ludo game is an open chance to make players play inside their own family or relatives. The best part is the admin board in the game automatically finds a player partner for you if you don't have anybody else to play the game with you. You can play the ludo mobile game single-player or multiplayer anytime and anywhere.
Conclusion:-
So, these are some very important features and specifications that we discussed in this article. Developing an app that full fills all these qualities is one of a tough task. Make sure you are providing at least these features in your gaming app so that you can also make a good mark in the mobile app game development industry. The developers must have great depth knowledge and experience so that they can provide all these features and specifications in a bug-free mobile application. We are an extraordinary
Ludo Game App Development Company
in India and we offer our customers and different clients one of the best ludo mobile gaming applications available in the market.