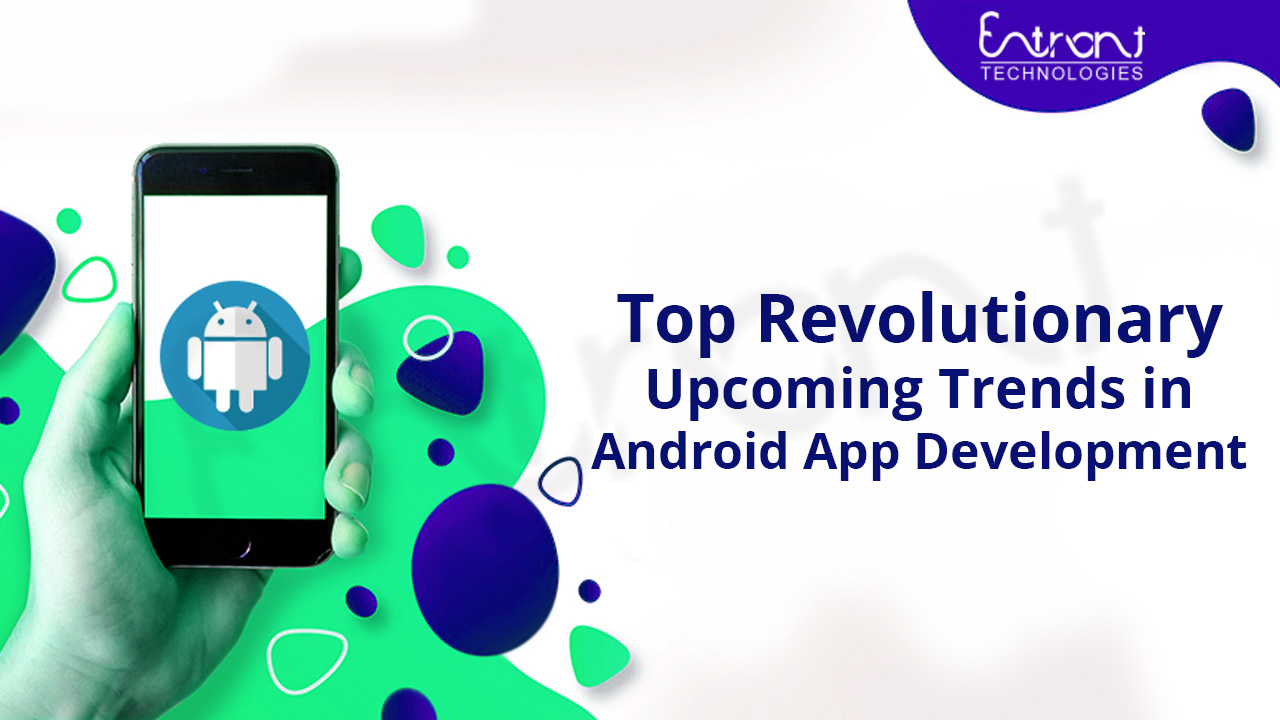 The android world has seen lots of changes and massively upgraded features Since the launch of the first android smartphone in 2008. That's why it is one of the most used gadgets in today's world. According to the many reports, Over 2 billion people use an android smartphone or some other gadget that uses android as an OS platform.
As the more people are joining these application platforms there will be more demand for unique features and specification application that delivers the user intend right away without any complications. Many android app development company are developing such application that has unique quality and specifications and also they are easy to use for a common user. Afterall mobile application industry is a multi-billion industry. As per various media reports and Statista, the mobile app industry is making more than $580 billion in a year and it is expected to grow exponentially.
With the rising internet users and the introduction of high-speed internet like 4g and 5g people around the world are buying smartphones and smartphone devices more than ever. Everyone from a small low-income wage worker to a rich upper-class society people, everyone wants to own a smartphone. This is why smartphones or mobile devices is considered one of the basic needs for communication these days.
The upcoming time is also coming with various challenges to advance the technology and features these applications offer. Today we gonna discuss the top upcoming trends that will change the future of android app development.
Top Upcoming Trends in Android Application Development:-
1. Machine Learning and Artificial Intelligence:
Artificial Intelligence and machine learning are considered one of the most exciting in the 21st century. According to the reports and various states, AI is going to be a $191 Billion industry by the end of 2024. From this time forward, more enterprises are trying to combine these technologies with their applications.

The AI or ML innovation is quickly progressing and influencing other technologies as well and this is why there will be a more exciting development in this niche. Organizations and companies are rushing to join AI in mobile gadgets since it is the simplest and best approach to reach out to clients. This goes a long way past providing exceptional client and customer support, be that as it may, as we referenced above, it could affect the people's daily life.

Besides, it can learn total client exercises and practices through their day by day use designs and apply required activities without any rules. With the mix of IoT and AI, you don't require tapping your fingers to complete errands. You can unwind and all the while AI controls your gadgets, houses, automobiles, and so on itself.
2. Blockchain:
Blockchain is an incredible innovation that is something beyond IT buzzword and cryptocurrencies, blockchain is much more than. What's more, it has advanced toward the mobile application improvement fragment moreover. Blockchain is a decentralized database – the chain of squares present on more than 1 personal computer simultaneously. This computer blocks continuously work as new information is recorded. At the point when new information is included, the old blocks are spared and everyone gets a duplicate of the entire database.
It is clear that this innovation doesn't leak any information or making counterfeit reports. On the off chance that someone makes a mistake, you can follow it and trace the error. Many online wallets and banking services completely depend upon Blockchain. On the off chance that you are tried to make installments by Mastercards or any other online wallet service installments, don't worry. You can simply use a blockchain-empowered mobile installment application.
Also read:-
Android App Development: Cost, Tips, And Process
?
3. Instant Mobile Applications:
Moderately small scale and in size as well as instant mobile applications give basic functionalities without letting you download them on gadgets. One of the prime advantages identified with moment applications is application demos. At the point when clients are concerned, these applications give the flavor of an application's finished form and make it less difficult for you to choose what that application resembles before choosing to download.

These are applications that clients can access without downloading. This is amazingly useful in territories where the Internet association is scrappy. The size of the moment applications is little making it simple to download on telephones that don't have space. Despite the fact that the size is little, it has the functionalities of a whole site. Actually, Android Studio's most recent variant permits engineers to control the application so that clients can utilize just a piece of it.
4. Wearable and Flexible Devices:
You have just seen wearable gadgets in the market. A couple is to be specific trackers, wellness groups, smartwatches, and even brilliant rings. These wearables have changed our method of communicating with keen gadgets. An investigation of Business Insider expresses an expansion of 35% in the wearable market in 2019. Another exploration report by Statista broadcasts an astonishing income of $33 billion delivered by wearable gadgets before the finish of 2019.
Because of the promising business sector of wearables, mobile applications must help this innovation. Nonetheless, numerous applications don't coordinate with wearable gadgets. A wearable needs a stage to work. For instance, Android smartwatches match up with WearOS and Apple Watch needs WatchOS. Subsequently, engineers must wire their applications with wearables.
Conclusion:
All the above-mentioned android app development trends will definitely impact the app development industry and will inspire the industry to grow the app industry rapidly. The competition in the app development niche will definitely grow in 2020. So, to stay ahead in the competition as an android app development company you have to consider these technologies in your development process. You can easily compete with your competition by following these trends.