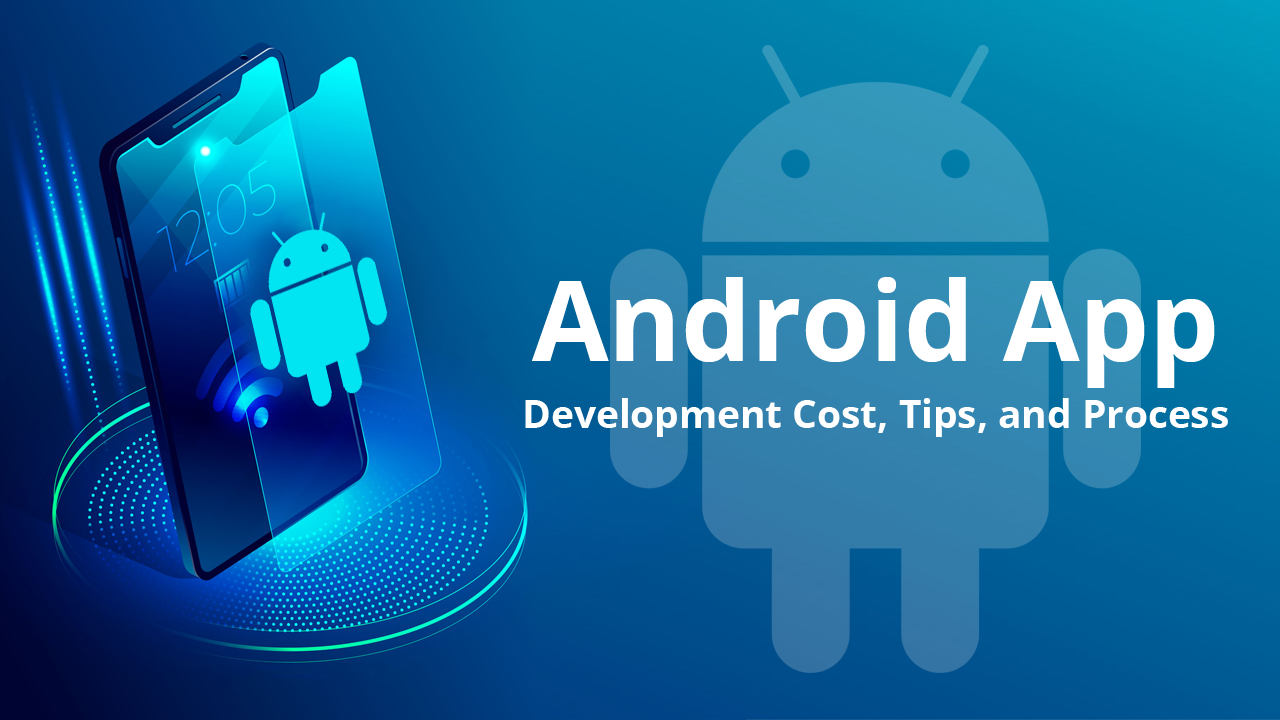 Android based devices and operating system is ruling the entire market
It is undeniably true that android based devices and operating systems are ruling the entire market. There are around 2.9 million android apps in the Google play store. The android today has greater than 80% of the world's market share. Today the android app development company is searching for newer ways to develop better and innovative products. Sometimes there are challenges that are faced by app developers and they are required to be addressed.
Procedure for android app development
Well, there are several steps to be followed for executing an android application development cycle.
Given below is the procedure for android app development, tips for developing flawless apps and the factors that affect its cost. Let's have a closer look at it
This is the initial step of the app development process. The developers will have a one to one consultation with the client about the app and their specific needs. It is extremely crucial to ascertain what they are actually looking for. There should be the most accurate listing of all features to be included in-app.
This is the next step of android app development. The creation of robust wireframe will assist the client in determining the app flow. It will also impart the demo of that particular application. The clients can easily share input and experts can make alternations at the early stage itself.
This is the third relevant step as the app user lands initially on design. It is on the basis of design likeness they decide whether to stay or abandon the app forever. The mobile app designers know very well about all the latest trends, tools, colors, themes along with various other elements of app design.
The development team will be integrating design into your app. The developers utilize the latest language kotlin. This language is meant for making an application in tune with the trend. So in this way, android application development company will be bringing the app design to life. Always ensure to hire the most reliable and professional android app developers in order to bring your innovative app ideas to life.
5. Testing
Every android app that is being developed will face some of the bugs or performance issues. Thus it is crucial to move into this stage of a testing app during development and even after it. An app with bugs or performance errors will be driving users away and this might lead to its failures. There is a manual app testing process for knowing whether an app is working flawlessly or it has some of the glitches. Whatever issues found can troubleshoot at this stage.
6. Deployment
After the development testing and finally confirming that this app is completely glitched free, it can actually be launched in Google play store for downloading and making users addicted to it.
Tips for android app development
1. Booking name space
The name of your application should be decided in advance and also reserved for avoiding any sort of confusion. The android application market of Google company utilizes some specialized packages names that is to be used in the manifest for identification of your own app among thousands of others. Thus before releasing an app, you should always reserve a name for it.
2. Analysis of android design guidelines
There is a specific set of android design guidelines released by the Google company for helping new developers. Also known as material design, such design guidelines were actually laid down for streamlining all android applications and at the same time delivering a highly consistent of UI/UX.
3. Research
It is highly eminent to research out well before beginning with the development process. So the developer should really understand the precise user requirements along with product design on lines. When the voices of users are heard and their feedback is taken the chances that users will continue with an application will be much higher.
Today android app developers must be a condition to understand market demographics and the manner in which it is being fragmented. The company Google has already come out with a varied version of android along with various other technologies that have only got better with time. Today developers are required to be compactable with the latest of android versions and there might be a possibility that some support previous versions too.
The smartphone users surely hate app that takes a long time to either open up, process or take unnecessary space within the device. It is the speed and overall size of application which are the major factors for determining whether the app will be successful in the market or not.
The android imparts flexibility of utilizing the application in multiple devices. Well for the android app developer, it might not be that easy to test the app on each and every device. For maintaining consistency across a wide range of platforms, it is always advisable to utilize density independent pixels. It will be calculating the most appropriate pixel amount that relies upon screen size.
Factors that determine the overall cost of the android app
1. App features
The cost of an android application is hugely dependent upon the number and also types of innovative features. For developing feature rich application, you have to invest more. In case you are searching for a minimum viable product (MVP), then it would cost less.
Also, the cost of android app development is also dependent upon the time that is required to develop an application. When there is a deadline for application development and deployment, it will be costing higher.
3. Complexity
Sometimes the features of certain apps are more complicated than others. So in case of the development of an advanced application, the cost of projects will be quite high. There will be a requirement of professionals with specific skill sets. The app with basic, regular features and low complexity will have a reasonable cost.
Conclusion
The android application development company takes into account the client's specific requirements. The app developers come up with customized solutions on the basis of unique needs. The team of qualified and talented professionals provides intuitive and user-friendly products that are compactable across a wide range of devices. When you hire an experienced mobile application development company, then it would utilize open source framework and templates for previous of builds. This would surely reduce the overall time for and cost for development.