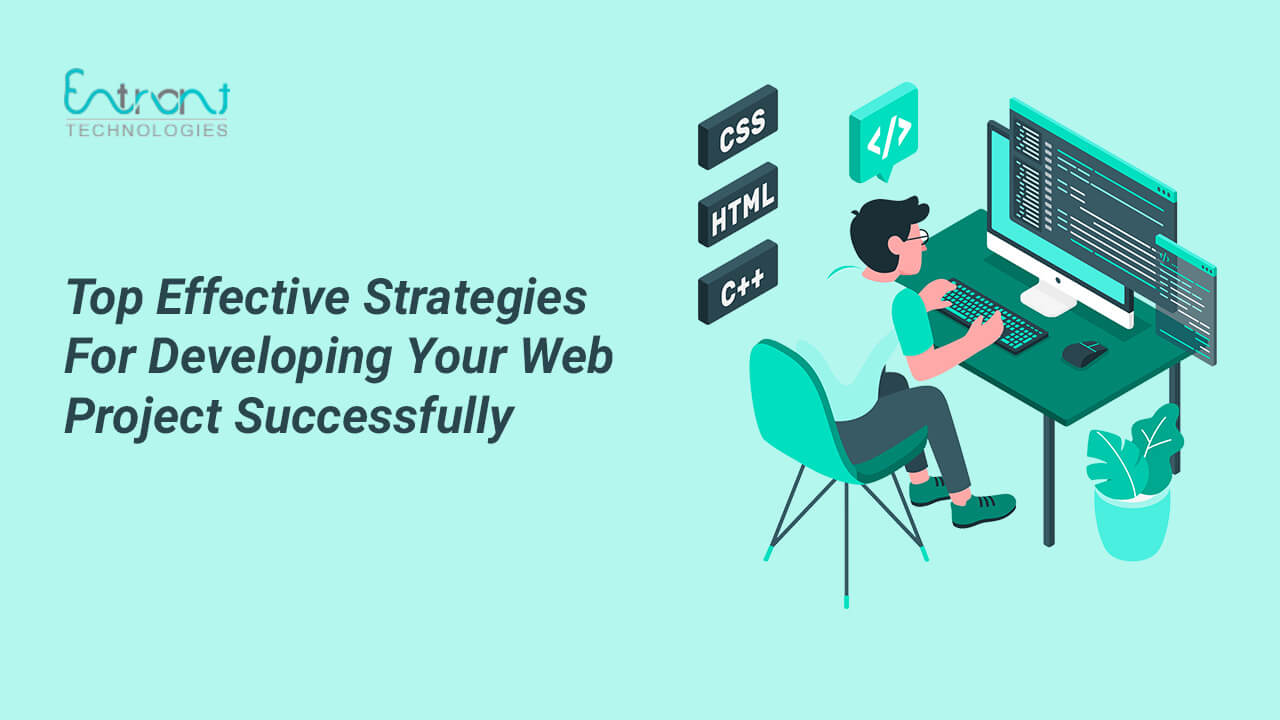 At present, a lot of people have a dream to start their own business and become a successful business owner by achieving their goals. But if you think it is easy, it's not. It takes some time to take the right decision in all manners. Making web development strategies as per the latest trends is also not an easy task because without planning development is not workable. If you are not a website development expert, you can get the services of a well-known development company which have experts in their team who are aware of the requirement according to the market such as fantasy sports, healthcare, taxi booking and many more and who can include all the current strategies to the developed websites.
Before the past few years, people could only access the web on their laptops and desktops but now everyone has a smartphone, tablets, and other smart devices which became a huge sources to access websites and apps. The development strategies are updated according to the market needs. For example, the healthcare industry is growing so fast that many Healthcare
Mobile App Development company
are updating their strategies and providing relevant features to help their customers. There are many web developers who have to face so many challenges every day when they try to meet different expectations of users.
1. Aim for responsive web design:
You have to be very careful that you create your design in any manner for your website, it should be capable and also presentable on any device user is using. Designing is the most important part of the development strategies because when your site is attractive and the design of your website is responsive for all types of devices, the user will surely stay on your website.

2. Try software prototyping: Before launching your software, prototyping is an essential step. At present user wants many features in the web and app which they use. If the functionalities of the app do not meet the customer's satisfaction they don't use it for a longer time. That's why the developer has to be very sure that the analysis of the project should be done before it will be ready to launch.
4. Know your users:
It is very important to know all the details of your target audience because the audience plays a very important role in growing your business. There are many users present here that can test your design, ones like age, gender, profession, and technical competency. With the help of knowing the target audience thoroughly, you can make good software with proper functionalities.
5. Use Frameworks:
Framework is specially created to boost the performance of your web and app development task. AngularJS is one of the best frameworks for JavaScript and it helps in creating responsive applications and websites that's why many IT companies use angular js Framework. At present many AngularJS versions are released and that's the reason to hit the popularity. Entrant Technologies is one of the best software development companies that use the latest versions of the angular framework and it is known as the trustworthy AngularJS development company.
6. Be versatile:
Your website should be very versatile and contain a lot of images, videos, or animations because these media files is important for SEO as well.
7. Measure results:
When your development and designing are completed for your website, it's the time to test your success. This is just as important as the first and second steps such as designing and prototyping because if you do not test your software you have no idea that how well your design performs and it reached your final goal or not. Suppose you want to Create an Online Hotel Booking App Like OYO Rooms and you created it but for adding some extra features you have to check all the functionalities that the app is properly working or not.
Also read: -

Why you should go for Laravel Framework for web development?